Featured Work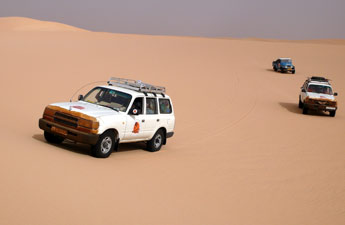 In this feature length doco, three 'history hunters' travel across the scorching sands of the Sahara desert in search of the lost trucks of the Long Range Desert Group. This award-winning film discovers the last untouched battle ground of the 2nd World War – deep in the heart of southern Libya. With brain-frying temperatures, and dehydration a constant threat, Kiwi historian Brendan O'Carroll, Swiss engineer Kuno Gross, and Italian aviation expert Roberto Chiarvetto undertake a three week trek across the toughest terrain in the world. How the LRDG managed in the same conditions in 1941, with only heavy chevy trucks, is the stuff of legends.
Directed by Dan Henry.
---
In 2012, Pacific Screen, joined with Melting Pot (Auckland) and Paua Productions (Christchurch) to produce a series of half hour documentaries funded by New Zealand On Air. The programmes focused on diversity in New Zealand.
We made 10 of these stories, which took us on an amazing journey: from the earthquake- ravaged ruins of Christchurch, a music festival in New Plymouth, a firefighting competition in Port MacQuarie, to grinding poverty in the slums in Manila.
---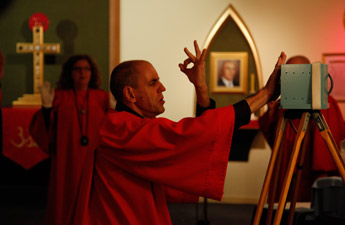 This interview-based format ran over five years with New Zealand On Air funding. In each half-hour programme, presenter Chris Nichol meets one New Zealander to discuss how their spiritual path has influenced their decision making, and continues to help guide them through the sometimes tricky terrain of everyday life. My God explores a broad range of religions and philosophical approaches to life, and is proving a useful tool for encouraging discussion both within NZ classrooms and for church groups. The series is available on DVD by ordering directly from Pacific Screen.